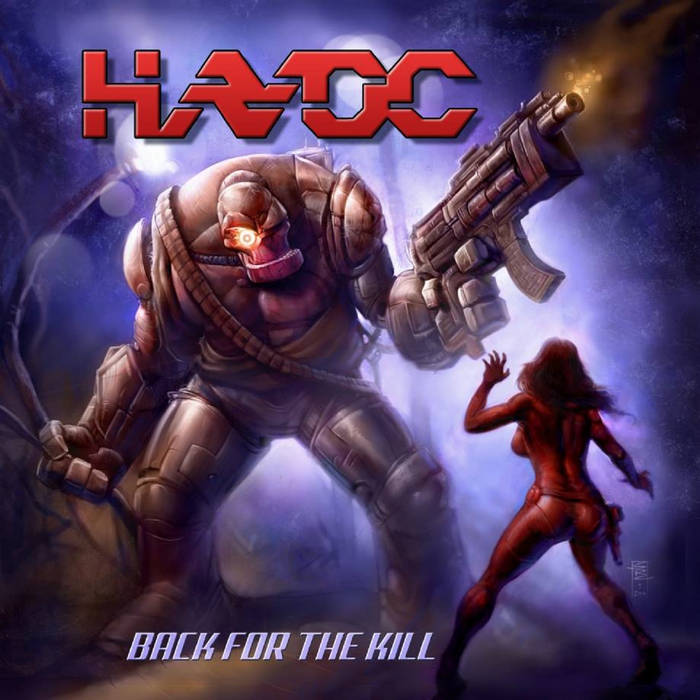 Formed in 1986 by guitarist Mark Weddington, bassist Mark Lyerly, drummer Michael James, and vocalist Binny Orrell, HAVOC would quickly become one of the strongest drawing acts on the N.C. club scene. In 1988 the band would release a six-song, self-titled EP that would be well received by fans, press, and industry. The foursome continued to maintain a steady draw and eventually recorded another four tracks.
Unfortunately, as the coming decade was drawing near HAVOC would become another one of those all too common stories of 80s rock causalities to the changing times.
Now three decades after their forming Heaven and Hell Records are re-issuing those HAVOC recordings for the first time ever on CD all re-mastered by Jamie King at The Basement Studios NC and re-packaged with new artwork by Steve Cobb, full lyrics, and never before seen photos. The pressing will be limited to 500.
This will surely be a blast from the past for those who were there, and a new discovery for those fans and collectors of 80s melodic rock worldwide.
HAVOC is:
Michael James - Drums, Backing Vocals
Mark Lyerly - Bass, Backing Vocals
Binny Orrel l- Lead Vocals
Mark F. Weddington - Guitars, Vocals, Backing Vocals
All songs written by Havoc
Produced by Havoc
Engineered by David Floyd
Recorded and mixed at Jay Howard Production Audio, Charlotte, NC
Remastered by Jamie King at The Basement Recordings NC
Winston-Salem, NC
Cover concept and artwork by Steve Cobb
Layout design by Chris Fergusen
Listen to samples and order here...
https://heavenandhellrecords.bandcamp.com/album/pre-order-back-for-the-kill