1
The purveyors of pirate metal have had me hooked from the beginning. Captain Morgan's Revenge was quite a debut with it's sing-a-long choruses, pirate themes, and balls-to-the-wall heaviness. It was not a perfect album (a few songs didn't really hold me) but it was an impressive debut. Black Sails At Midnight blew me away, from the first song to the last I never bored of it (and still haven't to this day). Back Through Time wan't nearly as enjoyable but it too was enjoyable beginning to end. Proving they hade plenty more tales of pirating left in them, they released Sunset On The Golden Age which was on par with the previous one (though still not quite up to par with the sophomore album). This one is every bit of a masterpiece as Black Sails and contains IMO their best song yet, Mexico.
Favorite song: Mexico
2
The boys from Houston are back and almost better than ever! From the first time I heard the debut, I was hooked. Heaviness of a thrash band with the vocal harmonies the Beatles. The sophomore album upped the heaviness though I initially didn't care much for it because apart from the debut, at the time my second album was At The End Of The Day and it remains one of the catchiest albums I can recall. I since learned to enjoy it for the most part. After that one they got less heavy but more catchy and eventually broke up. Though they have returned (the original line-up) just as heavy as they began. Apart from being heavy once again, they retained the catchiness of the later albums to create (in my opionion) the best album since the debut!
Favorite song: Agenda
3
In 2012, Eclipse took the number one spot in my list. While that is not the case this year, it is my number one melodic hard rock album. The music is just the right balance of catchy melodies and heaviness (mostly due to Erik Mårtensson's fine rhythm guitar playing).
Favorite song: Downfall Of Eden
4
On the lighter side of melodic hard rock (AOR) I thought H.E.A.T. would take the title, but that one turned out to be a bit of a disappointment. Instead that honor goes to Brother Firetribe. Every song sticks in my head like glue!
Favorite song: Indelible Heroes
5
The first Dragonforce album for the longest time was my favorite and with each following release I liked them less and less. Sonic Firestorm and Inhuman Rampage were fine albums but they seemed to sacrifice songwriting for speed and when Ultra Beatdown came out, I had grown tired of them. Especially with the annoying video game sounds they kept peppering through the music (interestingly, those effects come from the whammy bar, not keys or computers). With apprehension (the only change was vocalists) I picked up The Power Within. They had finally slowed things down (to a point, it's not Dragonforce without speed) and each song seemed to have more personality and variety. Same thing occurred with Maximum Overload. With this one they have surpassed themselves and IMO this is the best Dragonforce album yet!
Favorite song: The Edge Of The World (Dragonforce's equivelent of Helloween's Keepers Of The Seven Keys, i.e. an epic masterpiece)
6
Ever since Stu joined, IE have been on a winning streak. With intense, heavy, and melodic songs that never dip in quality, this is another album that makes sure IE remain one of my favorite bands ever! BTW, Seven Headed Whore has to be the heaviest IE song ever!
Favorite song: Clear The Way
7
One of the masters of thrash continue their winning streak. Starting from 2010's Ironbound,  each album has topped the other. They are going to have to try real hard to top this one.
Favorite song: The Long Road
8
Ever since Paradise Lost abandoned their less than stellar period after Draconian Times, they've gotten heavier and heavier. With the last album, Holmes re-introduced his fantastic death growls (that made the first few Paradise Lost albums death/doom classics), however sparingly. I figured after a few more albums they'd fully re-embrace their roots. I was wrong because Medusa is almost a full on return to the death/doom contained in the glorious s/t and Gothic albums. Only the occasional clean vocals prevented a full on return. Looking forward to what comes next!
Favorite song: Fearless Sky
9
Alice Cooper reunites with his original band to create an album that almost sound like it came straight from the 70s. Ever since I became more than a casual fan of the master of shock rock with Brutal Planet, I've liked every album that came out since and this one does nothing to change that. So many great songs on this it will be hard to pick a favorite (couldn't).
Favorite song: Dynamite Road, Fireball, and Genuine American Girl (three way tie)
10
Traditional metal gods Grave Digger have grabbed me since I first heard 25 To Live and got my first studio album, Liberty Or Death. After I got and enjoyed that album, every album after it were automatic buys. Some were better than others but they were all solid slabs of traditional metal. This one is no exception!
Favorite song: Kill Ritual
11
I've only heard of this band when I found one of their albums in the used CD section at Half Price Books. Loved the combination of traditional metal and pop sensibilities coupled with female vocals that are as rough and powerful as any male's. Picking up this years release was a no brainer and it did not dissappoint.
Favorite song: Bastard Son Of Odin
12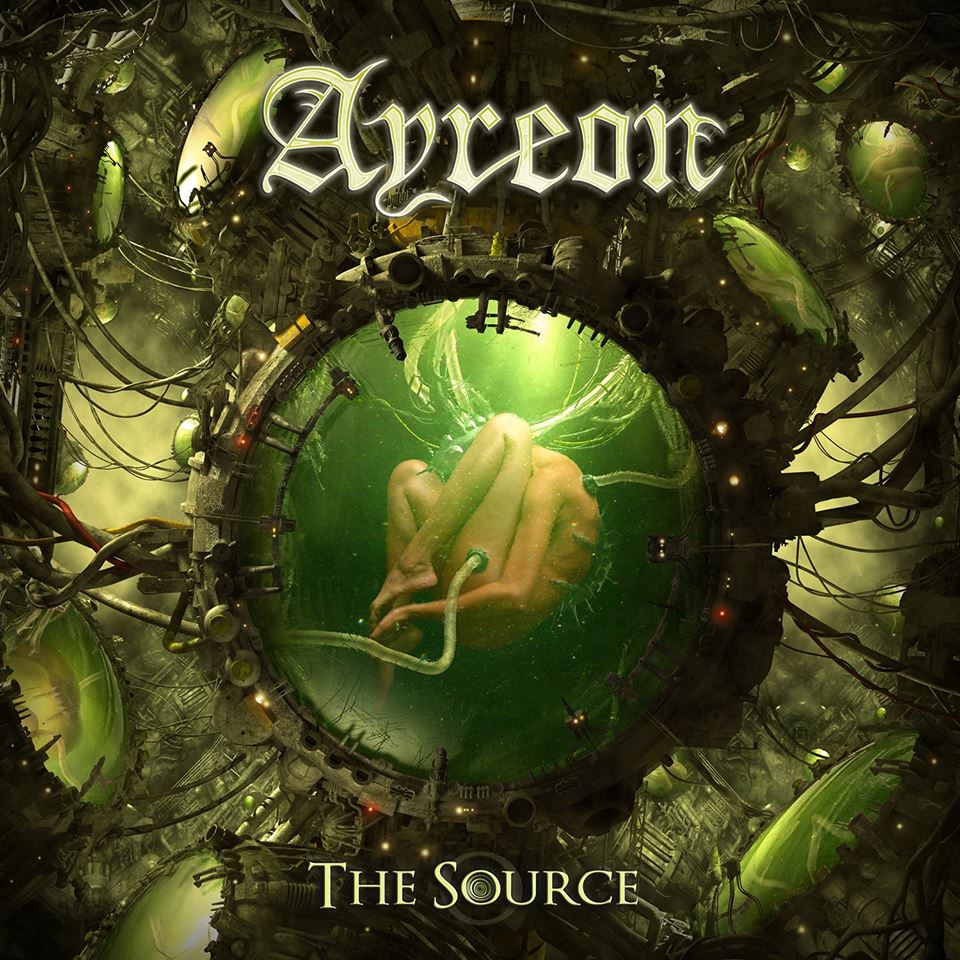 My favorite bands with multiple vocalists who are a who's who of metal and hard rock are Ayreon and Avantasia. Last year Avantasia released my 2016 album of the year and my favorite album of theirs since Scarecrow. While Ayreon is so high on this list and it doesn't touch their top albums. There is nothing to hate on this one which sees the return of vocalists from past albums and an origin story for all the other stories told by Arjen. This is at least as good as the previous album.
Favorite song: Planet Y Is Alive
13
German thrash legends know how to find the perfect balance between brutality and melody. This was  no more apparent than on the last album, Phantom Antichrist. That album was not only one of my top thrash albums at the time, it is one of my favorite thrash albums in recent memory. This album continues in the same vein and is thoroughly enjoyable!
Favorite song: Hail To The Hordes
14
It wasn't long ago that I wondered to myself whatever happened to these guys. Lo and behold while searching through Amazon I found this. After nearly a decade, Nocturnal Rites return and they haven't lost a step since The 8th Sin. High quality melodic metal!
Favorite song: What's Killing Me
15
Since Fallen Sancutary I've been hooked on these guys and have gotten every album since. With an album last year, I wasn't expecting another one so soon but here it is. Certainly wasn't expecting it to blow that one out of the water. These guys always delivered and this is no exception!
Favorite song: Lionheart and Stand And Fight (tie)
16
The masters of melodic hard rock made a strong return this year. It doesn't match the classic like Electrified or Endangered it's just as good as the previous Ceremonial.
Favorite song: Man Of Sorrow
17
Veteran metal gods Accept have been on a roll since bringing in vocalist Mark Tornillo. The first album, Blood Of The Nations was an almost unanimous classic (not a single HoM member had a bad thing to say about that album. Every album after have also been smoking slabs of metal though IMO, the law of diminishing returns applies as each one has been slightly less in quality than the other. However, as strong as Blood was that means this one is still a fine metal album!
18
The first album from Russell Allen's modern metal band Adrenaline Mob, Ometra floored me with it's aggression and melody and was a surprise top 5 the year it came out. I got the follow up covers album but for some reason never picked up the sophomore album so I had no idea how I would feel about this album. Again I was floored by the aggression and melody. The entire album is enjoyable, however I found it a bit too long. It is easier to digest in two parts than as a whole.Sadly, the band faced tragedy this year when their RV was hit by a semi truck most of the band were seriously injured but survived. However bassist David Zablidowsky was not so fortunate as he lost his life. Their tour manager Jane Train was badly burnt in the accident and later died from her injuries.
Favorite song: King Of The Ring
19
Good 'ol Alice wasn't the only blast from the past we got this year as long time rock legends Deep Purple released an album that continues where What If? left off, with a sound reminiscent of the 70s era of the band. After all this time, these old timers still have it!
Favorite song: Johnny's Band
20
For the longest time I never even heard of this Canadian rock legend. That was until I started hording melodic hard rock/AOR CDs in the mid-2000's and came across First Signal featuring Harry Hess. I liked that so much I got his solo album. I heard that he was with a band called Harem Scarem but never delved into them. Then one day at Half Price books, there were several albums  (still new) for about $5/each. I liked them so much, when I found out they reunited, I picked up their album. This is a fine piece of mellow melodic hard rock that straddles that genre and AOR. Nowhere near as good as their first two albums but far from terrible. A nice return from a veteran band!
Favorite song:
21
The first tow Place Vendome albums are two of my favorite MHR albums, nearly perfect IMO, especially Streets Of Fire. The third album of course, didn't even touch these two and was disappointing the first time I heard it but soon grew on me and was a good MHR album. This time I was prepared and ended up even liking it a bit more than Thunder In The Distance. Still a far cry from the first two, hence it only being #21.
Favorite song: Across The Times
22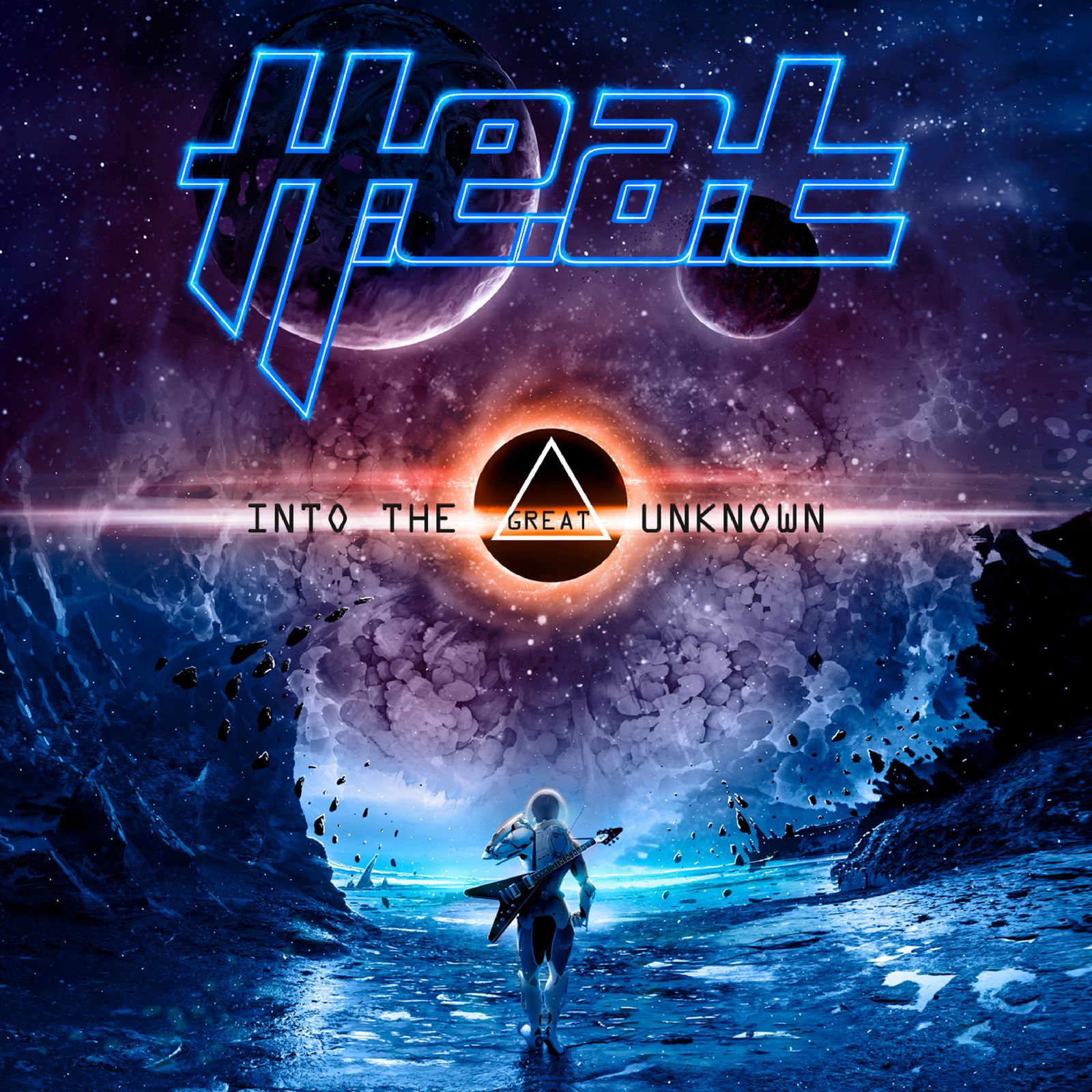 When I heard HEAT was going to release and album this year, I was excited. Unlike many MHR/AOR bands who's first two albums blow me away only for further releases to pale in comparison (Place Vendome and Sunstorm), HEAT managed to hit a home run everytime with incredible MHR/AOR.  Because of this track record, I was expecting this to easily crack my top 10 (hell, my top 5). However, they changed their winning formula and decided to branch out with electronic influences and fewer hard rockers. Also the vocalist decided to experiment with his voice. The last album had Mannequin Show which would fit perfectly on the new one, but that was only one song. I understand, not every band wants to be known purely as a retro act and at their heart, they are still MHR, but I couldn't help being disappointed. Took me about a month before I decided to give it another chance. Liked it a lot more the second time but a band that once could do no wrong in my book took a turn I wasn't prepared for them to.
Favorite song:  Bastard Of Society