An interesting goody from Stormspell here, with a bizarre back story fit for an episode of "Unsolved Mysteries."
Does this tape look familiar to anyone? If so, maybe you can help Stormspell Records find the "Mystery Band."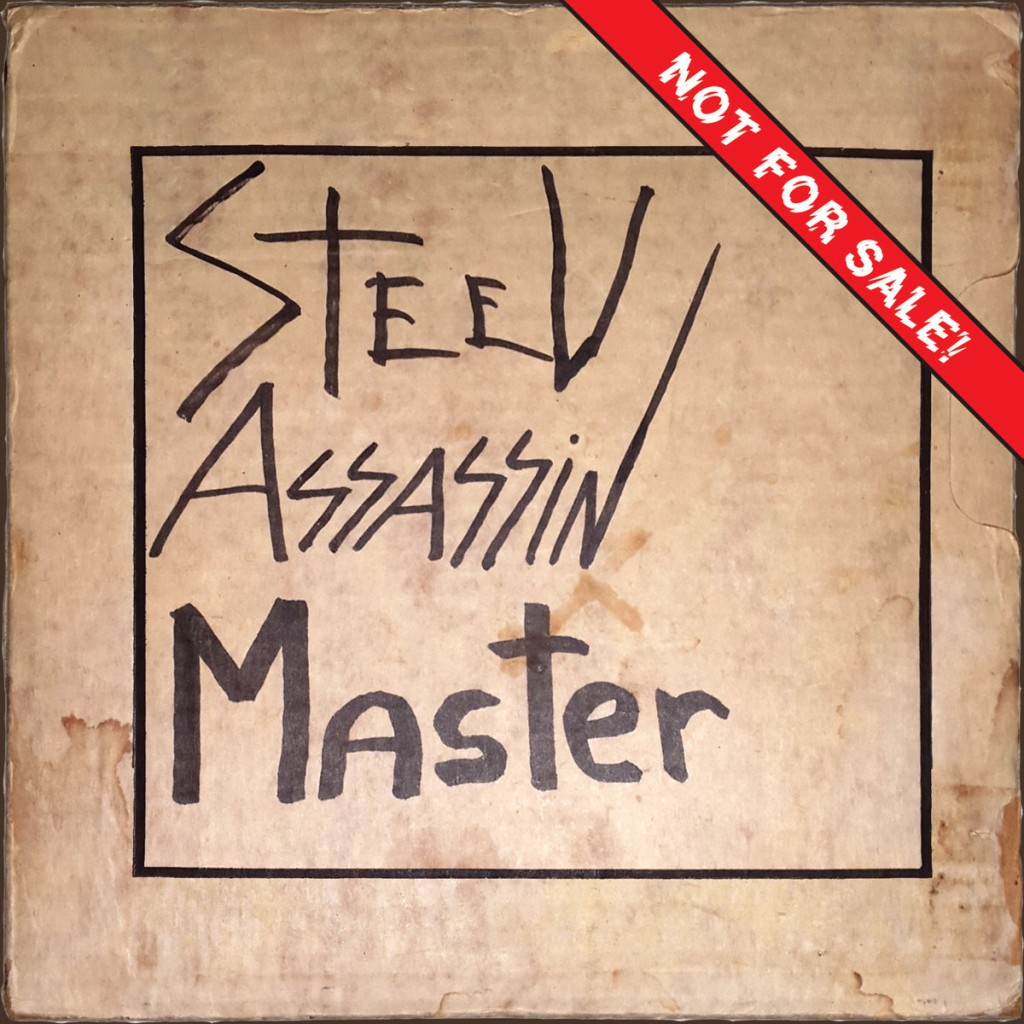 *(begin shameless plug) article about the "Mystery Tape" on my blog:
https://spinditty.com/genres/Can-You-Help-Identify-Stormspell-Records-Mystery-Band
(end shameless plug)
Quick Reader's Digest version: Danny (Stormspell head honcho) found this reel of recording tape at a flea market some years back. The guy he bought it from got it as part of a storage unit auction and had no clue who the band was or where they were from. Aside from the band name "Steel Assassin" (or perhaps "
Steev
Assassin?") on the front cover, there were no song titles, musician credits or any other details on the package - just an address for a "Haymarket Productions" in San Francisco and a 1986 recording date.
Stormy would like to find this band so he can negotiate a full legit release of their material (or at least give them their master tape back) but so far he's had no luck. The address on the box turned out to be a generic apartment building in San Francisco and none of his contacts in the underground are familiar with the tunes. All he's been able to figure out is that this is NOT the Massachusetts based "Steel Assassin" band who have been kicking around since the '80s.
Storm eventually decided to press a limited number of CDs featuring the "mystery band" and gave them out as freebies to anyone who ordered $50 or more of merch from his web store during a recent sales blow out, in the hopes that someone out there might recognize the band/songs. If you missed out on that deal, he's got a couple of tracks up for listening on the label Bandcamp page: https://stormspell.bandcamp.com/album/demo-1986
So hey, if you live in the San Francisco area and your oil change guy won't shut up about his the time his old band opened for Exodus at Ruthie's Inn back in the day, or your office copy repair man keeps telling you how his old band "shoulda' been huge," you may have the key to solving this mystery, and Stormspell wants to hear from you!!!

_________________
"I am reluctant to get too deep into politics, and I donít expect politicians to get too deep into music."
- Paul Stanley

HEY KIDS! Check out my way-cool CD and movie reviews and other geeky nonsense on the HubPages Network: http://hubpages.com/@fatfreddyscat
...and for even MORE Metal & Movie fun, check out my lame ass Tumblr blog! http://keefer1970.tumblr.com/